Opera e danza a Londra
Qui troverà gli spettacoli di opera, balletto e danza che si tengono a Londra. Spesso abbiamo i biglietti per la Royal Opera House del Covent Garden e altre sedi classiche di Londra. Prenoti i biglietti per un evento classico a Londra qui
Cerca per
Top 10
Prezzo
Consigliamo
A - Z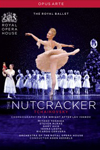 The Nutcracker - The Royal Ballet
The Nutcracker, with music by Tchaikovsky will be performed by the Royal Ballet at the Royal Opera House in London. Book tickets for The Nutcracker in London here!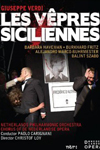 Les Vepres Siciliennes
Les Vêpres Siciliennes by Verdi will be performed on Royal Opera House in London. Book tickets for Les Vêpres Siciliennes by Verdi in London here!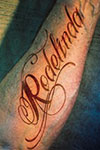 Rodelinda
Handel's masterpiece Rodelinda is an epic story about love, power and mistaken identity. Experience a superb baroque ensemble and orchestra led by Christian Curnyn at the beautiful London Coliseum.
La Traviata
Do not miss Verdi's famous opera La Traviata while in London. Tickets to La Traviata in London can be booked here!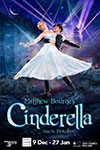 Matthew Bourne's Cinderella
Set in London during the Second World War, Matthew Bourne's interpretation of the classic fairy tale Cinderella, is a true wartime romance. Experience this beautiful ballet at Sadler's Well in London.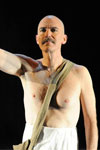 Satyagraha
In February 2018 The English National Opera revives their production of Philip Glass's opera Satyagraha at the London Coliseum. This touching piece is a meditation over Ghandis early years, and it will be conducted by Glass-specialist Karen Kamensek.
The Barber of Seville
The Barber of Sevilla at London Coliseum is charming, delightful and hilarious, Jonathan Miller's sublime production of Rossini's great comic opera is hard to beat.