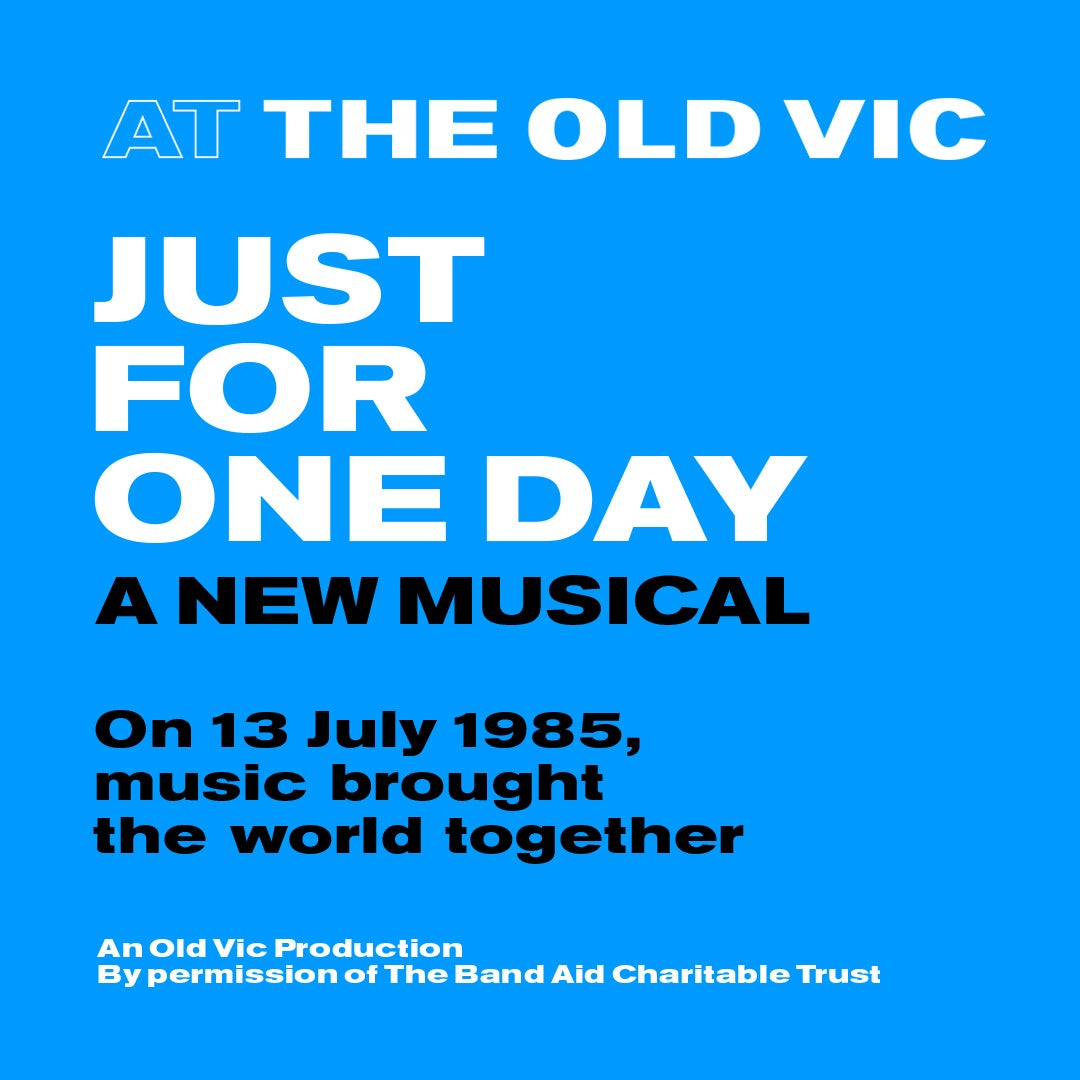 Biglietti per

:
Just For One Day
2
Biglietti

,

ven, 2 feb 2024
Just For One Day
Questo prodotto è così nuovo che non abbiamo ancora una traduzione in italiano, ma puoi tranquillamente prenotare senza problemi.
'We can be us, just for one day' - Relive the day music brought the world together. "Just For One Day", the new musical in London's West End, is the story of the legendary Live Aid concert at Wembley Stadium and the people united by it.
Ticket digitale via mobile
10% from the sale of all tickets will be donated directly to The Band Aid Charitable Trust.
Indicazioni
Old Vic Theatre
Indirizzo
103 The Cut London SE1 8NB
Linea Assistenza

+44 20 3870 3444
Bisogno d'aiuto? Risponderemo volentieri alle tue domande!